Project Management in GMP Environments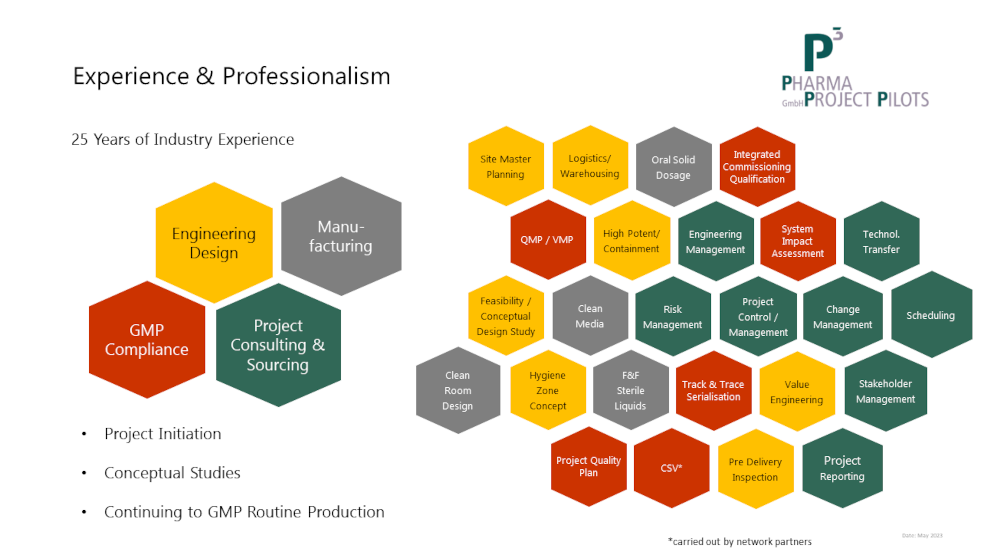 The manufacturing of pharmaceuticals is an high-tech business therefore every investment will include technological development activities. In addition to the high demands for engineering, most projects in the pharmaceutical sector must navigate strict environmental and workers protection requirements.
Almost every investment is being realized in the form of projects, in order to be able to coordinate even highly complex structures and tasks within a defined time frame and budget. In this sense, the project serves as a system of order through the succession of tasks and decisions.
Each project is exceptional and unique.  We at P³ do manage them confidently, efficiently and in the best interests of our clients.